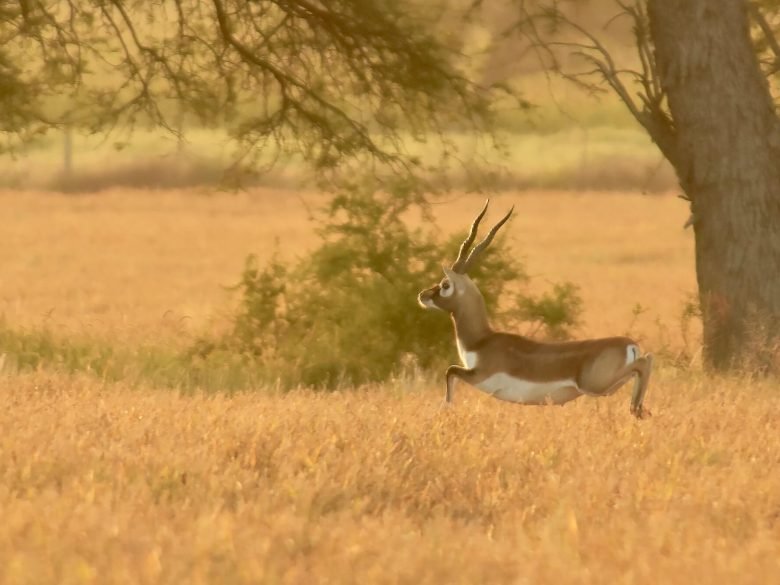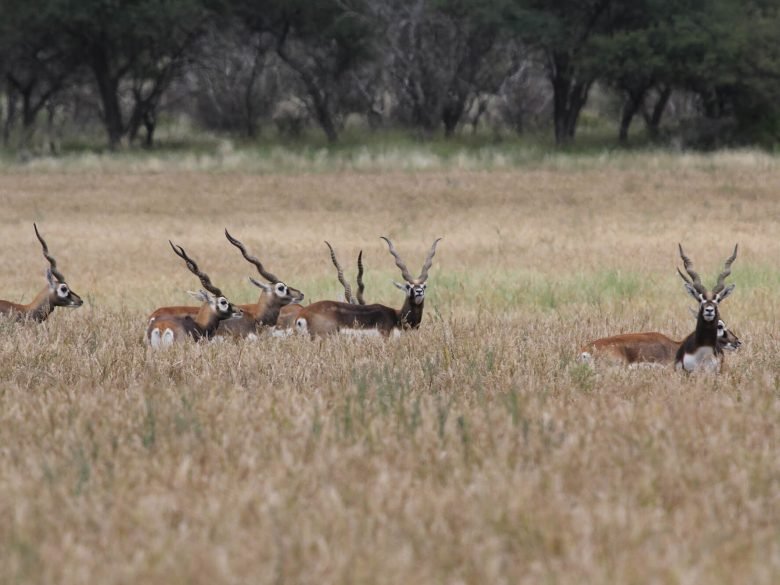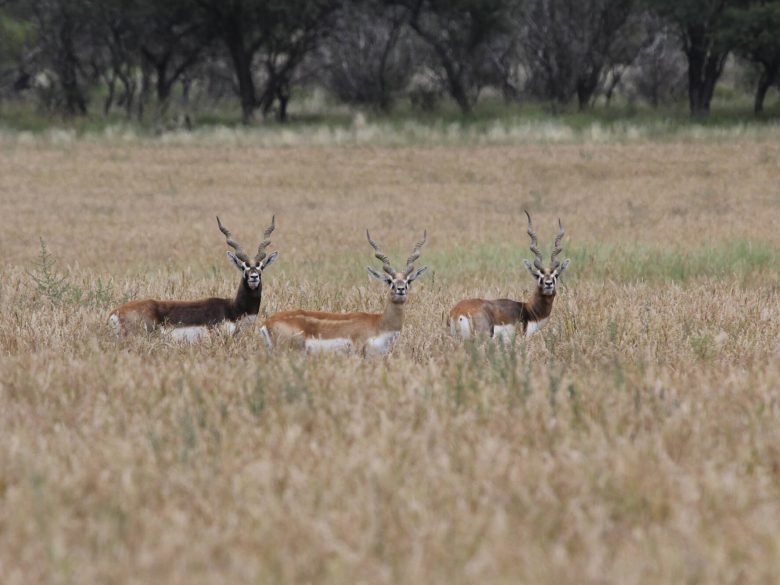 The blackbuck antelope was introduced in Argentina from India in the early 1920's. It is a moderately sized antelope. Males weigh on average 85lb, whereas females, smaller in size, weigh 60lb on average. They are active mainly during the day, are very fast, and roam in large herds.
The white fur on the chin and around the eyes is in sharp contrast with the black stripes on the face. The male's coat shows a two-tone coloration: the upper parts and outsides of the legs are dark brown to black, whereas the underparts and the insides of the legs are white. Females and juveniles are yellowish fawn to tan.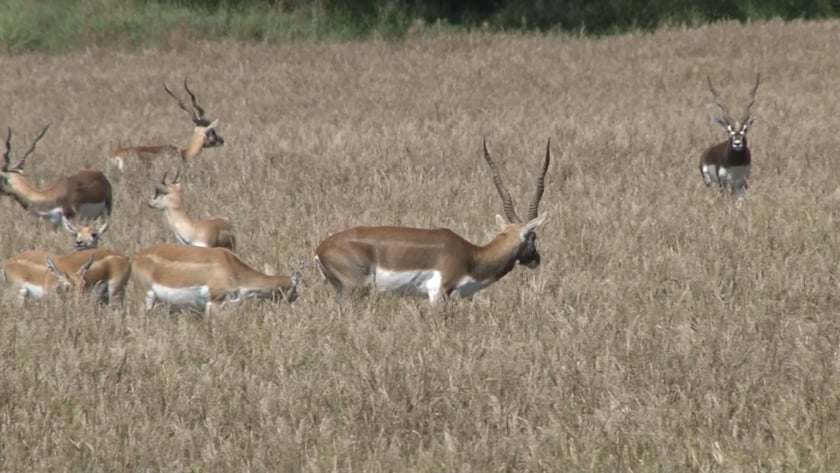 The hunting adventure we offer you will be a memorable, unique experience. Your personalized hunting trip will be specially designed by us to suit your needs and preferences. We cater all abilities and levels of experience.