You'll feel at home when hunting with our family.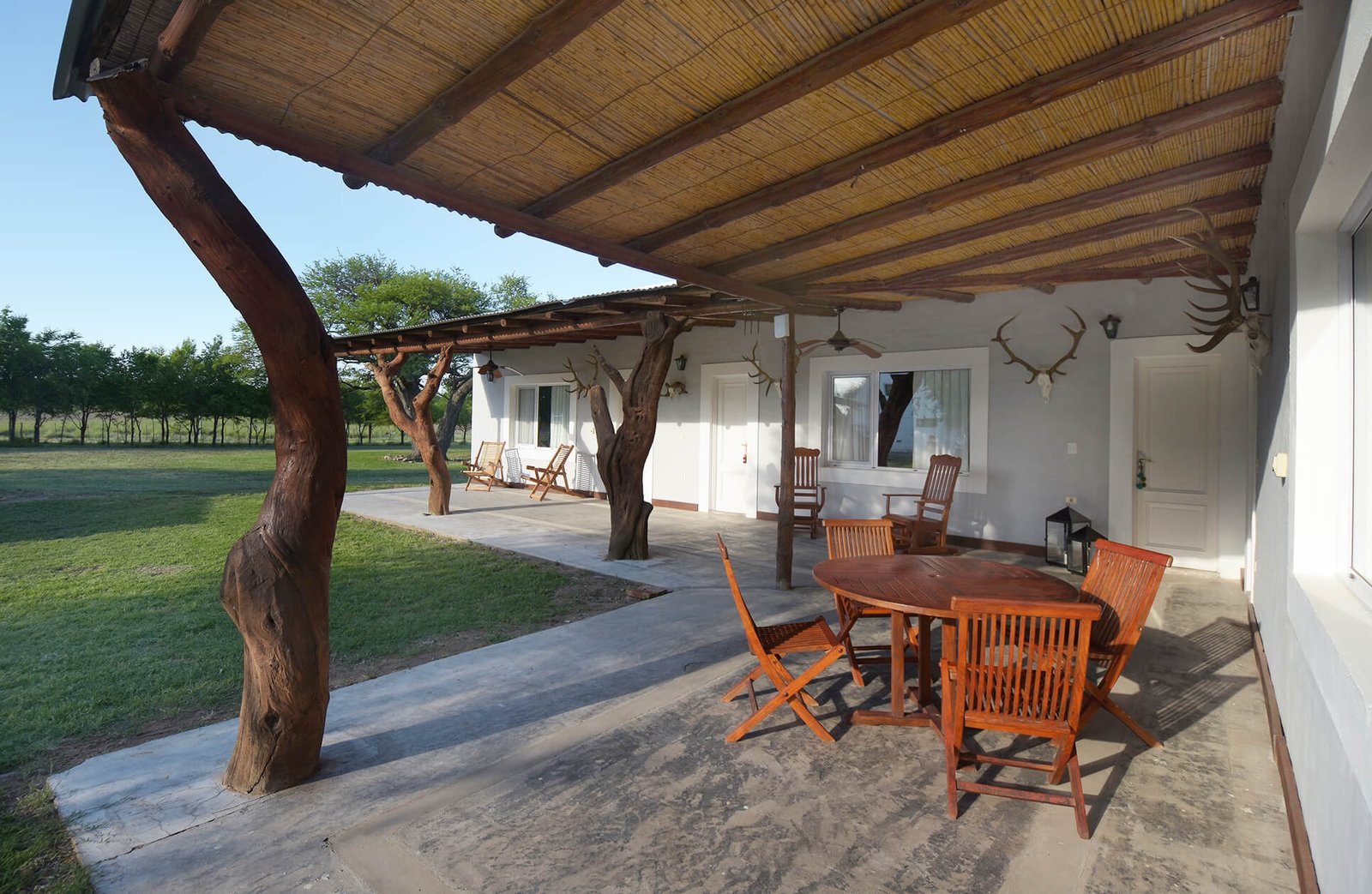 We believe a great hunt should also include a comfortable and unique place to stay. Our lodge is a large, authentic Argentinian ranch house surrounded by the breath-taking nature and calm of La Pampa region. It is equipped with world-class amenities and professional staff that will provide you with resources and attention necessary to make your stay a fantastic hunting vacation. Rest assured that we will do everything within our reach to make you feel at home away from home.
Our installations offer maximum comfort in an environment specially designed for the hunter: en-suite rooms and personalized service, with special emphasis on the warmth and dedication of our staff.
In addition to the thrill of the hunt, our special attention ensures that guests enjoy excellent local and international cuisine, namely game meat, local dishes specially prepared by our professional chef, and a great variety of Argentine wines.
The lodge also has a fully stocked bar, a pool table, WiFi internet access, cable TV, and all the amenities you would ever need to make your stay a memorable one. We also provide bilingual guides and 4×4 ground transportation inside the reserve.
Our reserve is set in the heart of the Valley of Quehué, Northern Patagonia. This region of La Pampa province is renowned for the quality of its free range stags.
Mapu Hunting Lodge is only a one-hour drive away from Santa Rosa Airport (RSA) in the province of La Pampa. Our staff will great you at the airport and drive you in 4×4 vehicles to the lodge.
The climate in our region of The Pampa is generally dry, with very little rainfall. Temperatures are mild, however they tend to drop significantly at night. March is the end of the Argentine Summer and you can expect temperatures ranging between 59 Fº (15 Cº) and 78 Fº (26 Cº). Towards the middle of the year it becomes cooler through the Fall and below zero temperatures can be expected at nights and early mornings through these months.
We aim to offer you tailor-made hunting packages and are ready to assist you with any travel arrangements you may need. From the moment you start planning your vacation and throughout your time spent here with us, the team at Mapu Hunting Lodge will do our utmost to ensure you have a relaxing and truly memorable hunting vacation.